Circle L Farms
Pomona Park FL
(386) 649-8568
Circle L Farms of Pomona Park Florida has
Papillon puppies for sale
. They guarantee the puppies health not the size, coat, ears or temperament.
Central Florida

407-463-4878
We are located in Sunny Central Florida and we have quality Papillon puppies for sale. We have been in business since 2000 and we breed the perfect family pet.
Delta CO

970-874-9672
Located in Delta Colorado with puppies available to be shipped anywhere in the United States. Raising Papillion puppies. Contact Cottonwood Puppies about their available puppies for sale. All their puppies are family friendly, and love human contact.
Topeka KS
785-458-2928
Monarch Kennels breeds the Papillon. These dogs are beautiful and Monarch Kennel home raises their Papillon Puppies. Their belief is that it is very important to socialize their puppies for sale from the very beginning.
Rocking T Kennels
Friend NE
402-418-1378

Rocking T Kennels breeds the Papillon. They have several years of experience and are known for their honest reputation. The breeding program at Rocking T Kennel is a very select breeding program that took years to develop. Contact them today about the Papillon puppies for sale at Rocking T Kennels.
Bow Wow Mound Kennels
Burns KS
620-726-5689

Located in Burns Kansas and breeder of the Papillon. The available puppies at Bow Wow Mounds Kennels come with a health guarantee and shipping is available for the Papillon puppies for sale, as well call them today for more information.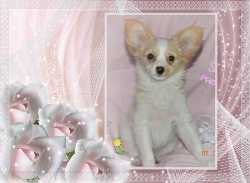 We are located on the Gulf Coast of Mississippi and we breed the Papillon. The Papillon goes through many stages of growth as with all puppy breeds. The Papillon does develop through different stages as they grow. We love their full adult coat when development is complete. They are "diamonds in the rough" as they mature but develop into a sweet loving beautiful butterfly when mature.
Mooney Dogwood Hills
Richland MO
573-765-5358

My motto is "Our Puppies Are Top Of The Hill" here at Mooney Dogwood Hills. I feature our Papillon puppies that we have for sale on our website. The Papillon is a breed that goes through several changes through its first year but I do keep their pictures updated on our website before they are adopted. I look forward to visiting with you about the puppies that I have for sale so I invite you to my site or to call me about the puppies for sale.