United Online Pure Breeders has several dog breeds listed on our site alphabetically. Searching for any dog breed such as the Yorkshire Terrier, The Shih Tzu, and the Short Jack Russell Terrier is simple. Select the page that lists the dog breed you are searching for by the first letter of the dog breed. So if you are searching for the Labrador Retriever select the breed page that has the "L" dog breeds listed. Don't forget you can also located dog breeders that are near you by selecting the state they are located in through our State Search and then clicking on the state you want to search. So if you want to search for states like California, Colorado, and Connecticut they are listed on our state search page in alphabetical order.

Dog Breeds Starting With "A"

United Online Pure Breeders is always looking for new members who qualify to be listed as one of our Top Superior Dog Breeder. Find out all the perks for our members on our Superior Dog Breeders Sign Up Page.


Dog Breeds Starting With "B"

Dont forget to get new pets birth certificate! Check out the Puppy Birth Certificate Options that we offer for you as a new puppy owner. These great little certificates are a wonderful way to welcome you new puppy into your home.

Dog Breeds Starting With "C"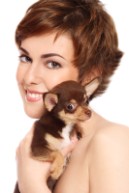 Alaskan Klee Kai Puppies For Sale


Alaskan Malamute Puppies For Sale

Cavalier King Charles Puppies For Sale